Dementia care
At Cavendish Homecare we can help support you and your loved ones with our expertise in delivering Dementia care at home. We know that living with Dementia can have a huge emotional, social, and psychological effect on both the person and their loved ones. We believe that allowing people to remain in their own homes is beneficial to keeping them in a familiar environment and reducing stressful situations which may arise in other settings.

Why Choose Us
As one of the leading providers of Dementia Homecare in the UK, we pride ourselves on offering superior levels of support as and when it is needed. Our nurses and carers are trained to support those living with Dementia and can support loved ones on how to care for them. We work with Dementia Organisations such as John's Campaign to ensure that family and friends are included every step of the way to ensure the highest quality care for the client and for peace of mind for their loved ones.
Our Services:
Personalised dementia care at all stages
Clinical expertise within dementia care
The ability to work in conjunction with other medical professionals
Knowledge of memory training activities to reduce symptoms
Advice on how family can support
Medication management (if required)
Dementia friendly activities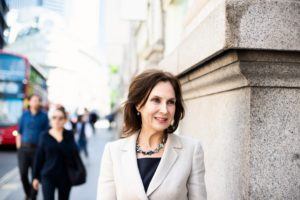 TESTIMONIALS
This is why we do.
What we do.
Two wonderful and talented carers
I wish to emphasize that my parents are being looked after extremely well in a very happy environment by your two wonderful and talented carers, Lucy & Lea.