What is The Outstanding Society?
The Outstanding Society (OS), founded in 2018, was formed by a small group of adult social care providers who had all recently achieved 'Outstanding' ratings from CQC (Care Quality Commission). The society was the idea of Camilla Trimble, who owned a Care Home in Dorset, and identified other 'Outstanding' providers to share their expertise with other providers, helping to support the driving up of quality throughout England.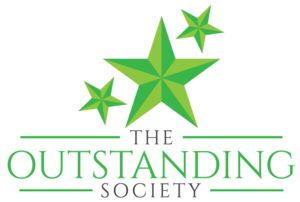 Sponsors
The OS has developed relationships with organisations that help to support the Care Industry including CoolCare, Blueleaf, Care Advice Service, Nourish and Altura Learning. The following sponsors help to add value to Providers of Social Care, through their expertise in different fields.
Community Interest Company (CIC)
Recently this year, the Outstanding Society have set up as a Community Interest Company (CIC). The vision is to provide a platform for all providers to access topical information on their website alongside monthly newsletters, social media and virtual meetings. The society welcomes all providers to sign up to their events and newsletters and for Outstanding providers to become contributors to the OS.
Proud Contributor of the Society
Cavendish Homecare is proud to be a contributor to the Outstanding Society, after achieving an 'Outstanding' in Care in their latest CQC inspection, helping to learn and share best practices with other providers in the Care Industry.
To learn more about the Outstanding Society, follow the link.