Palliative care is medical care for people with serious or terminal illnesses but is often confused with the end of life care. These are two different types of care, but they share some of the same qualities. Many people think that palliative care means that the person receiving it is dying. Although some people receive palliative care as part of their end-of-life care, it can also be given earlier during a period of illness, alongside other treatments or therapies to help them cope.
What is palliative care?
When you are going through illness it is usually a stressful time for both you and your loved ones. Receiving treatment on top of day-to-day life may become difficult to manage. Your illness may also be terminal, which means you will want to focus on making the most of the time you have left with friends, family, and loved ones. That's where palliative care comes in.
What is palliative care? It is about making someone as comfortable as possible during their illness and treatment for it. This includes:
Pain management
Physical and emotional support (this extends to family and carers too)
Alleviation of any distressing or overwhelming symptoms
Help to improve the quality of life for both the patient and their family
Planning for complications or death
When does palliative care start?
So when should someone be offered palliative care? Palliative care doesn't always mean that a person is dying so it can start at any point during a period of illness. Because it is used to make people as comfortable as possible, palliative care may be used to support other treatments that are particularly difficult, stressful or invasive. It helps to make life as easy as possible for both the person experiencing illness and their family and carers.
Who provides palliative care and what does it cover?
Palliative care can be given by specialists in their fields, your GP, community nurses and home care nurses. Although certain aspects of palliative care require specialist knowledge, it also covers a wide range of other services. Assessment of your needs may come from your doctor, but pain relief or complementary therapies may require support from palliative care specialists.
Palliative care is generally considered to be split into two main types: general and specialist.
General care can include:
Assessment of your needs at every necessary point during your illness and treatment
Suggestions for other services that might be helpful and available to you
Symptom and pain control through medication or therapies
Practical support. This could include providing help with day-to-day activities
Social and spiritual support. Help with attending groups or religious meetings may be included
Coordination of the teams/people put in place to help you
Specialist care covers the services that general care providers cannot give. This includes:
Therapies such as physio or occupational therapy
Religious support
Home care – some people may require live-in carers to help them
Psychological support – therapists or counsellors who are trained to deal with the emotions around illness and grief may be required at any point during palliative care
Palliative care is available through the NHS and some voluntary organisations, or you may seek to use a private specialist care provider.
Receiving palliative care at home
When we are unwell, it is often comforting to be at home amongst familiar surroundings and people. This is why some people choose to receive palliative care at home. It may also be a necessity if they are unable to travel to and from hospitals or therapists due to illness.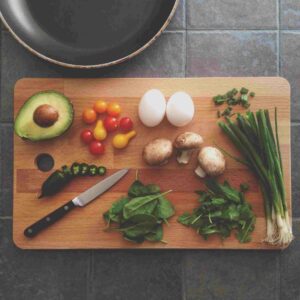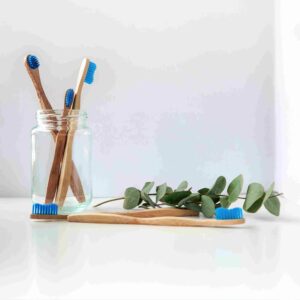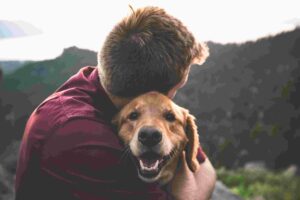 Palliative home care can involve:
Assistance with personal care – bathing, dressing and using the toilet etc.
Help with taking or administering medication
Pain management
Cleaning your home
Meal preparation
Help to care for any pets you may have
Errands like food shopping or collecting prescriptions
Supporting independent living – including helping you to move around
What can I expect from a palliative home care plan?
As we mentioned, some people receive palliative care at home rather than in a hospital or hospice. This could be through choice or necessity, but in either case, a holistic palliative care plan will be put in place to help manage your care.
You can choose to have a live-in carer or receive regular home visits. And when you are looking for palliative home care you will need to ask questions to help you find the best fit for you or a loved one. You may wish to refer to our questions to ask when looking for a home nursing advice piece, as some of the important queries you may have are similar.
What is a palliative home care plan what does it includes:
Details of the illness being treated
Medications to be taken
Requirements for any mobility needs
Timings for care (if you prefer to eat meals at a certain time or take medications etc.)
Dietary requirements
Religious beliefs that may affect the care or needs of the family
Details of who to contact in the case of an emergency
As with any kind of home nursing, you will need to discuss your requirements with whoever you choose to provide the care. You must get bespoke care, tailored to your needs.
Some care providers may be able to work alongside other palliative care resources such as Marie Curie Nurses
The benefits of palliative care at home
Being at home is comforting for a lot of people, especially when we are not feeling well. Receiving palliative care at home can relieve stress and means you are surrounded by people you know and trust, as well as your belongings and home comforts.
Visiting times at hospitals or in hospices can be limited. At home, friends and family can visit you when it suits you. It also means that you can get round-the-clock care from a dedicated carer, instead of waiting for ward rounds. Your carer can help you to keep family updated, instead of them having to wait a little longer for an update.
How can Cavendish Homecare help?
At Cavendish Homecare we are experts in providing private palliative homecare for clients who want to remain in their own homes. When it comes to your health and well-being, choosing the right homecare package is of utmost importance and navigating this process can be overwhelming. With Cavendish Homecare by your side, you'll have the support you need to remain safely at home while enjoying elevated health and wellbeing.
If you would like to enquire about our services, contact us on, 02030085210 or email us at info@cavendishhomecare.com.