Cavendish Homecare is awarded Cavell Star Award after brilliant work promoting the Lantern Model.
About Cavell Nurse's Trust
The Cavell Nurses' Trust is a UK charity supporting nurses, midwives and healthcare assistants, both working and retired when they're suffering a personal or financial crisis. This is often due to illness, disability, older age, domestic abuse, and coronavirus impact.
They rely on fundraisers, donors, members and sponsors to ensure nurses in need have somewhere to turn.
For more information about Cavell Nurses' Trust, visit here.
The Lantern Model Pilot Event
The management team at Cavendish Homecare, Mairead Liston, Denise Moore, Cathrina Hally and Maggie Candy, successfully piloted the new international "Lantern Model" of palliative and end of life care last year. This is the first new concept in end-of-life nursing for over thirty years.
This innovative, dynamic approach promotes personalised care and encourages greater involvement by the individual and family, helping identify the best outcomes.
It also deliberately encourages nurse development skills.
The Lantern Model Co-Founder (Professor Heather Richardson, Joint CEO & Marie Cooper, Project Lead, St Christopher's Hospice) collaborated with staff on this exciting project – & staff will continue to be supported with this exciting project ensuring the very best in outstanding care delivery for all!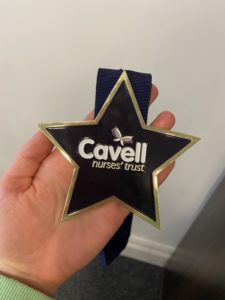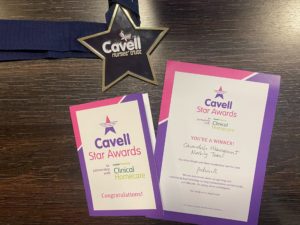 Thank you to all our wonderful nurses and carers that provide such a vital service to their clients.